On rare occasions, it is difficult for families to travel across the country to pick up their newest family member. Should you choose to adopt and prefer your puppy to be shipped to you, please know that a required video conference to "meet" your family, tour your home, show us where your dog will be exercised, as well as vet information will all be required in order to adopt. We do ship puppies to those approved families. An additional cost for shipping is $500 which includes the travel crate, food & water bowl necessary for travel, flight or ground travel, our travel time and additional vet appointment for travel clearances. Puppies will fly in the later part of the week to help ensure vet appointment deadlines established by airlines can be met.
Visitations are always welcome after the puppies have received their 1st vaccination at 6 weeks of age. This is to ensure they remain healthy for their new families. We hope that you understand our restriction on this.
What form of payment is acceptable and when is it due?
Finding the perfect puppy for your family can be hard, especially when the timing is right. We feel your pain. As a breeder, we want the best of the best, and that can sometimes be hard to find. Our females are from all over the U.S. and even one as far as the Ukraine. However, I know that it can also be hard to stay up on when litters are coming up and when puppies are available.



We are happy to add your family to our upcoming waitlists to take that "fear of missing out" stress away. Our wait list is a no-obligation list. We ultimately use it to notify you when puppies will be born or when they have arrived. At that time, we can inform you what the availability is for that litter. You can either let us know your interest or just let us know if you'd prefer to pass on that litter.



Starting in 2020, we will begin taking deposits ahead of the breeding. By placing a deposit, you need to designate which litter you'd like a puppy from. This will "guarantee" that pick from the litter for your family. Please note that in 2021, we are modifying our selection process. Families will pick their gender of choice within week 1 of the puppies being born. That will establish their pick order for individual puppies at the Puppy Play Day at week 6.
Our puppies are our pride and joy. It is our privilege to be able to not only raise your future family member, but to select their genetics and care for their mommas. This allows for us to continue to ensure the genetics of future golden retriever breed with the standards recognized by AKC, but with healthy lines as well. We take great care to make sure our puppies are well socialized, healthy and loved. They are cared for by my husband and myself, but a big portion of the credit can be given to our two kids whom are 12 & 15. They have a ton of interaction with us and we love every moment of it. We do begin potty training our puppies at 3 weeks of age. This is vital to bringing home a puppy that has the "basics" started in order for your puppy to transition faster!
It is our promise that your puppy will be happy and healthy when you bring your puppy to their forever homes. Our puppies are vet checked around 6 weeks of age. During this check, each puppy is given a thorough physical exam. Your puppy will be dewormed a minimum of 2 times while under our care and will receive their first vaccination at 6 weeks of age. Should anything come up during their time with us that would be a cause for concern, we will contact the appropriate family immediately. All puppies at Henry AKC Goldens are adopted with limited AKC registration, current vaccinations, a 1-year health guarantee, as well as trimmed nails.



On the day of pick up, you will receive a Kong Bear with mom & litter's scent on it, a baggie of transition food should you choose to change his/her food, a folder containing the AKC registration paperwork, a copy of your updated Deposit Contract & Puppy Purchase Agreement, and a copy of their vaccination schedule with the dates, medication given and their future vaccinations required once you bring them home.



Did we mention potty training beginning at 3 weeks of age?
When you decide to bring home one of our puppies, we ask all families to sign a "Puppy Purchase Agreement". This agreement outlines our return policy, our 1-year health guarantee and lastly, what we expect of our puppy families in regards to their care. We want our puppies going to amazing homes and to be well loved & cared for.



In this agreement, it is also requested that should you no longer want your puppy/adult dog, that you will return said puppy/adult dog to Henry AKC Goldens. We do not want our puppies to become a burden to our society such as rescues or humane societies.

What kind of dog food do you feed your puppies?
When can we visit & pick out our puppy?
Frequently Asked Questions
"Limited" vs. "Full" AKC Registration:
Deposits are a way for us to recognize the seriousness of a future puppy owner. Placing a non-refundable deposit will mean that we will hold a puppy for your family. In the event a pregnancy doesn't take or there are not enough puppies based on the deposits placed, you will have the option to move your deposit to a future litter on any of our current moms.
We will accept deposits for each litter individually based on the dam's average numbers in the past. Once those are filled, all families thereafter will be moved to our next available wait list following the last deposit on that list. Puppy Selection will be done based on deposit order. The deposit is $ 500 and is applied to the final amount of the puppy. The remaining balance is due at the scheduled - Puppy Play Day - for that litter (6 weeks of age)
If at any point between the deposit being placed and the puppy going to their new homes, we reserve the right to fully refund your deposit if we feel a puppy going into a home will not be a good fit.
Puppy selection will be done during the "Puppy Play Day" weekend and will be done in the order in which deposits have been placed. (Please reference the deposit section above). In the event the family is not available to attend that particular weekend, they will be asked to work with Emily given their preferences and a puppy can be chosen via a video meeting. Pictures will be provided upon requested based off of your preferences.



"Puppy Play Day" will be scheduled for the weekend following their 6 week birthday. This day/time frame will be announced within the 1st week following the birth of the puppies so you can ensure your schedule is clear.



Please note, selection will be done off of deposit order, not waitlist order.

What is the protocol for visitation?
We accept 4 forms of payment for deposit: Cash, Check, Venmo or PayPal (4% Service Charge for PayPal).



The remaining balance (adoption fee minus deposit) is due at the 6 week "Puppy Play Day".

Do I have to pay sales tax separately?
Our puppies are adopted with "Limited" AKC registration. This means that our puppies will be going into "pet only" homes. You can still register your puppy with AKC, however you will not be permitted to breed any of our puppies in the future nor be able to register the litter. We do not currently require a spay and neuter contract to be signed. There is some research and studies in regards to these procedures increasing the potential of cancer. We do not want to make that choice for our families. However it is with the understanding that should you choose to leave your dog intact, you agree to not leave your dog unsupervised with another intact dog or to be in a fenced in area when left outside without supervision. Choosing to leave your puppy intact is a huge responsibility and not one to be taken lightly.



"Full" AKC registration may be granted to approved families and breeders. We do not take this decision lightly and have a strict policy in regards to whom we approve. Inquiries for full registration must be made known in the initial contact with Henry AKC Goldens. We reserve the right to refuse any families/breeders the rights of Full Registration.

No! This amount is included within the adoption fee.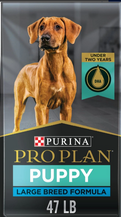 Contracts and Warranties:
What can you expect from a Henry Golden Puppy?
Genetics are very important in preventing bone disorders, however the food you feed is also very important. Bone development is very important in any larger breed dog. We have found Purina Pro Plan- Large Breed Puppy to not only be a great choice for helping support their bones, nutritionally sound, but is also not filled with harmful fillers. You can find this food at your local farm store or chewy.com. This is what we not only feed our girls year round, but we also start our puppies on this same formula.

Providing families with their new best friend...
Please see our Facebook page for regular updates and pictures please "Like" and "Follow":

~ Henry AKC Goldens ~



We look forward to meeting your family!